Love Unto Waste 地下情 (1986) - Hong Kong [HKIFF45] Official Trailer HD 1080 Stanley Kwan Neo Film Shop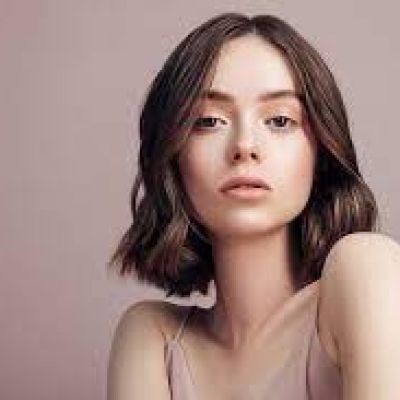 Film Review: Love Unto Waste 地下情 (1986) - Hong Kong [HKIFF45] @hkiffs

Reviewed as part of 45th Hong Kong International Film Festival 2021 by Andrew Chan (Film Critics Circle of Australia)

Help me reach one review per day in 2021. 2021 Review count - 14/365

Support me on Patreon:

https://www.patreon.com/neofilmreviews

Coming out a year before the more acclaimed "Rouge", director Stanley Kwan created a coming of age tragic romance in the highly underrated "Love Unto Waste". Despite starring an now rated all-star cast in Tony Leung Chiu Wai and Irene Wan in leading roles, the film also is well supported by Chow Yun Fat and the award winning best supporting actress at Hong Kong Film Awards Elaine Jin. It is perhaps fittingly to finally witness this rough hidden gem restored at this year's Stanley Kwan - HKIFF filmmaker in focus. There are many rough cuts and editing to the film that hampers its honest intentions, but the story is excellent as it follows the route of a wasted generation going about their 20s in Hong Kong.



The star attraction belongs to Elaine Jin whose performance echoes a difficult life for a migrant single woman living and surviving in Hong Kong whilst also trying to make it big as an actress. Tony Leung Chiu Wai oozes by with his usual youthful looks, but remains dazzled and overshadowed by his female counterparts. Irene Wan is fresh and free-spirited as the love interest and aspiring fashion model. Meanwhile, Tsai Chin provides the most completed performance as the Taiwanese lounge singer before meaning her tragic fate. As we learn from Kwan, Chow Yun Fat appeared in the film without much knowledge of the role required, but yet provided a memorable edge.



All in all, "Love Unto Waste" is one of the master Kwan's most underrated film. It is also his first venture into competing at a major international film festival in 1986. There are many aspects of focus into female characters that Kwan is such a master of. The film despite having Tony Leung and Chow Yun Fat, the trio of Elaine Jin, Irene Wan and Tsai Chin by far outshines in their roles and characters. This is a raw yet underrated film to watch.

I rated it 8/10

Celebrating the launch of our new 🎥 NeoFilmShop.com App - available for download:
🍎 Apple Store - https://apps.apple.com/hk/app/neo-fil...
🍏 Google Play: https://play.google.com/store/apps/de...

Extra 10% off for all App purchases via the code "NEOFILMSHOP" 🛒 🛍

✈️ Free Shipping Worldwide and 30% off Everything

Scan the QR Code and download the app!

Support our two decades of film reviews by buying from the store.
Show more
---